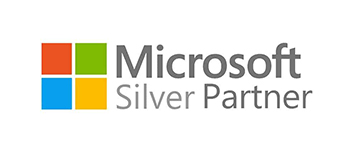 IT Horizons is an IT managed service provider (MSP), offering IT support and consulting solutions to small and mid-sized businesses throughout Grande Prairie, Alberta and the surrounding areas. Our primary focus is commercial and industrial markets.
More than Just Network Solutions
When you choose to work with us, your business will not only benefit from cutting-edge network solutions, but also our commitment to providing the best possible IT management and support available.
Drive your business goals with strategic planning and project management, where technology is thoughtfully applied to deliver the best possible results. Entrust all of your business' IT needs to us and rest easy knowing that your network is in the most capable hands with continuous support, ongoing management and maintenance, the best anti-virus and network security, online backup and more. Choose IT Horizons for onsite field support and management at your remote job site, or call us for other services. Whether you're starting a new IT project or are ready to revitalize an existing network, we are the ultimate solution for IT in northern Alberta and British Columbia.
IT Support When and Where You Need It
As a small to mid-sized business, we know that understanding your IT needs and discovering solutions for them is often beyond your scope. Too often, we meet clients who simply don't have the time, manpower, or knowledge to stay technologically relevant - or even to stay secure online.
That is why IT Horizons is dedicated to delivering clear, guided IT management and support to businesses in Grande Prairie, Alberta. No matter the size of your team or the extent of your IT knowledge, we can help.
Our client-first approach to IT management allows us to deliver IT support that aligns with your business goals, from our first consulting call right down to implementation. By choosing to work with IT Horizons, you have access to a driven, knowledgeable team ready to answer all your IT-related questions exactly when you need them answered. Put your trust in us and you're already on track to a suite of personalised IT solutions that actually work for your company.
IT You Can Count On, Now & in the Future
By taking the time to get to know our clients and their business needs, we're able to provide IT management and support services that are not only the best solutions for today but also the future. Maintaining communication and transparency throughout every stage of a project is vital for success, which is why we make a point of building relationships with our clients. Set your business in motion with a fully managed custom or turnkey project from IT Horizons. Let us manage your IT so you can focus on your business. Call us for more information at 780-833-2566
IT Horizons Blog