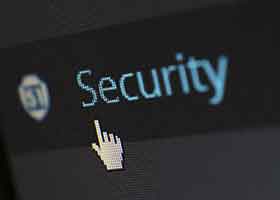 In the wake of the Ashley Madison and the less scandalous but equally unnerving Android Stagefright hacking disasters, network security is - or should be - on the minds of anyone who owns a website and/or uses the web to buy or sell goods, store important business information, find dates, or anything else. While I'm sure those who've just had their dirty laundry aired by hackers are probably re-thinking what they do and say online, the can of whoop a$@ that's just been unleashed on Ashley Madison should be a warning for anyone who uses a network for business purposes.
But, first, for those who haven't heard about the Ashley Madison hacking scandal, it went something like this: Ashley Madison is (or at least was) described as 'the premier cheating site' that was recently hacked and more than 30 GB of customer and company data were released (And that's only the data that's been released! The hackers claim that they have over 300 GB of Ashley Madison data). To make matters worse, it's been discovered that even those struck by guilt or who couldn't find a date and paid the site's $19 fee to have their accounts and personal information removed weren't saved from the embarrassment. According to the hackers, the company didn't actually delete everything! But the moral failings of Ashley Madison is a discussion for another day...
Even if your business deals in car parts and not anything half as scandalous as Ashley Madison, protecting your customers' privacy and your company's data is paramount. With customized IT solutions for network security, you can and will protect what matters most for your business, including data that's vital to your operations and your clients' trust.
Network Security Solutions
IT Horizons provides fully managed network security solutions to small and mid-sized businesses in Grande Prairie, Alberta and the surrounding areas. Even the most sophisticated threats will be blocked from accessing your network, and our knowledgeable team will continuously analyze the data from traffic monitors to ensure your security solutions are always one step ahead. With fully managed antivirus and anti-spam software, you can rest easy knowing that your data is secure.
If you want to succeed online, you've got to build trust with your customers, and following these recent events, people may be a little less willing to hand over their personal information, not to mention their naked selfies. Jokes aside, it's time to show your customers that you're worthy of their trust while simultaneously protecting your company's data. Contact us to learn more about the IT solutions that will provide you with the security your business needs:1 (844) 747-7258.