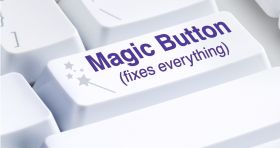 In a perfect world, all of your technology would work perfectly all day every day. No 404 Errors, no broken links, no wonky contact forms, no team members forgetting their passwords, no lengthy technical emails, no unhappy customers…
But that's just not reality. So, we provide IT support that helps your staff ensure a better user experience for your customers. Let's look at some of the details…
You Will Have IT Problems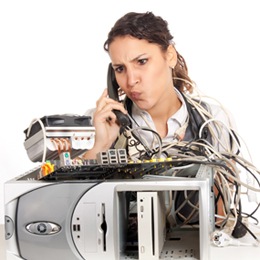 Every business runs into IT problems at some point. Fortunately, this can be a good thing! (Stay with us here!) Having problems doesn't necessarily hurt your business. Having problems that aren't fixed hurts your business. Having problems that are fixed in a timely and pleasant manner means your staff can keep doing their jobs!
Sometimes, when transactions always go smoothly, customers don't really give a business much thought. But when they run into a problem—especially an IT problem—that your business does a really good job of fixing, they'll never forget you. Woohoo!
Users Take IT Problems Personally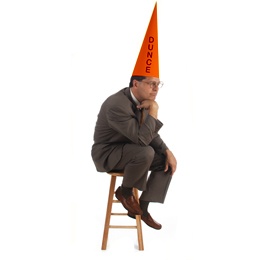 For many of your users, technical things are intimidating. When they run into a technical problem—let's say they purchase a solution from your site but can't get it to work the way it's supposed to—that hits them right where they struggle, and it can make them feel stupid. Which is the last thing anyone wants their user to feel!
People who feel stupid do not make good repeat customers. But, if you've got great IT support ready right where your users are struggling, you can turn the experience into one where the user becomes confident in your product, and in your support. Now you've got a customer who's likely to purchase from you again, and who will be quick to ask for support if they need it.
When there's not much that sets you apart from a competitor, the support you provide can be the difference between success and failure.
User Experience is Complex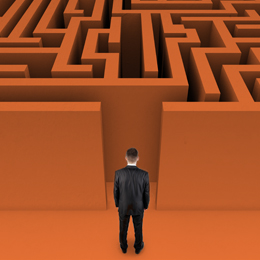 When we talk about user experience, we're covering everything that impacts how a user views your business and your website. And that 'everything' category is nearly impossible to get perfect. There's a lot you can do—especially if you look at it from a responsive web design perspective—but even the best developers and designers will occasionally miss something.
Again, we go back to the importance of the customer, because they're often the ones who point out a mistake when it impacts their user experience! And again, the solution is IT support.
IT support requires the technical ability to get into the code/design and fix the problem, or the ability to engage a broader support team to figure out what the problem is and then fix it. This support is incredibly valuable for both the company and the customer!
Tracking Issues with IT Support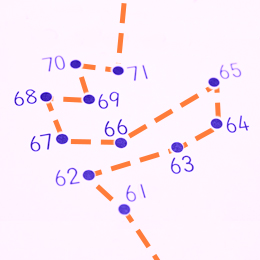 Here's another valuable part of great IT support: tracking issues. For example, every user experience issue that comes into our IT Horizons office from a customer gets a ticket assigned to it that follows the support journey from start to finish.
We track these tickets relentlessly! Because often those tickets give us a bigger picture about what's going on with user experience, and recurring issues that need solutions.
This track-analyze-solve-analyze process leads to new solutions that wouldn't be evident if the process was simply about 'fixing' the problem and moving on. Of course, this requires an open dialogue between the IT department, the marketing department, and the business as a whole.
That's why we believe so strongly that IT support—even when it's provided by a contractor such as ourselves—needs a team approach. When everyone's communicating and looking for the best options to create better user experiences, everyone benefits.
Connecting IT Support and Your Web Designer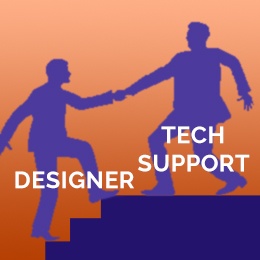 If you've been working with an IT support team for a while, we highly recommend connecting them with your web designer when it's time to start building a new website. After all, your IT support team have been directly involved in user experience problems from Day 1, and their insight into your website, your business, and your challenges, is invaluable.
In fact, we believe in this so strongly that we've established a close relationship with Saltmedia, a web design and marketing firm. (We call them our sister company…) Together, we make a great user experience power team. The designers rely on our insight, and we know that further IT support on websites designed with this information will run much more smoothly.
IT Support: Your Secret Weapon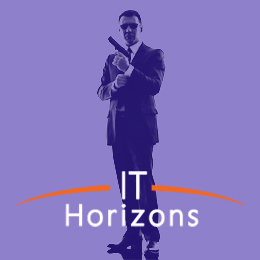 Support technicians tend to do a lot of work behind the scenes. But the work we do can help propel your business forward. We're always available to answer employee queries, address IT issues, and fix what's wrong so you can keep growing your business with happy customers and employees.
Whether you have a business big enough for your own IT support team, or you rely on someone like us to take care of all your IT support needs, we're the secret weapon always ready to deploy for your business.
Give us a call today, and let's see how IT support can make things better—and easier—for your customers, your employees, and your business.