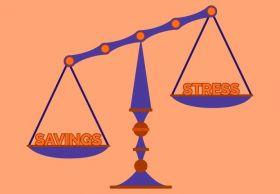 Many small and mid-sized businesses have unique IT needs that change constantly and require ongoing maintenance and monitoring. But, unlike large corporations, few small businesses can justify the cost of having a full-time IT consultant on staff.
If your business is struggling to keep up with the demands of your IT environment but you haven't the budget or maybe even the need for an in-house IT department, our managed IT services will provide the peace of mind you're looking for at a price you can afford.
Creating Your IT Road Map
One of the greatest benefits of choosing managed IT services from IT Horizons is that we start at the beginning, with strategy planning. Working with an IT consultant from our team, we'll help you design an IT road map that ensures your technological needs are being met in the most efficient and effective way possible. Our well-structured strategy will suit your budget and serve your immediate IT needs while helping to facilitate business goals for the future.
Dependable IT Without the Hassle
Every business owner wants to be able to depend on the technologies that are vital to their operations, but few have the time or even the knowledge that it takes to maintain these systems, troubleshoot and repair issues. When systems break down, relying on an IT consultant or team that's based hundreds of kilometres away to help you troubleshoot and solve the issue over the phone isn't efficient nor is it straightforward. By choosing managed IT services, you will always have the hands-on help you need, when you need it. Avoid costly delays and the headache with help from IT Horizons!
Achieve the robust and dependable IT environment your business needs to work smarter while reducing expenses and minimizing hassle. Give us a call to discover how your business will benefit from a solution that was designed to free small and mid-sized businesses in Northern Alberta and B.C. from the hassle and high costs of IT: