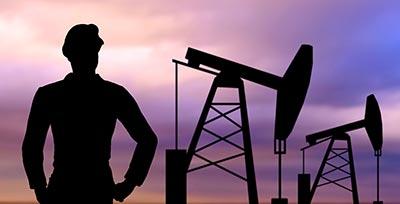 Not every company can have their technological needs satisfied by an online IT support help desk. In fact, there are many companies with remotely located operations that wouldn't benefit from the style of service where, when something breaks down, you call to talk to a trouble-shooting geek sitting at a desk, hundreds of kilometres away.
For all the oilfield operations with remote worksites scattered throughout northern Alberta and British Columbia, we at IT Horizons offer a new twist on information technology services - onsite field support.
Onsite Field Support, at a Glance
At IT Horizons, we aren't just tech experts who can help design and implement the best network security, cloud solution or other system for an office in the city, we're rough, tough and ready to tackle any challenge in the field, too! All of our technicians have worked in the oil fields at one time or another, and are certified to go onsite to camps, jobsites and field offices. What's better than receiving the IT support your operations require, when you need it, and without the risk?
Instead of trying to describe an issue over the phone to someone who may or may not be able to troubleshoot it, or waiting forever to have a system installed, repaired or maintained, IT Horizons can deploy a team to your location in a timely manner.
Corporate Oil Company IT Departments - We're Here to Help!
We at IT Horizons are satisfying a pretty major need for oil field companies by lending a hand to their Calgary-based IT departments. To put it simply, contracting one or more of our IT people to do the hands on work at remote jobsites is a cost-effective and faster way to get things done.
We're equipped and ready to tackle any challenge that your remote worksite throws at us. Get in touch with us to discover how IT Horizons can go to work for your oil field operation: 1-844-747-7258.