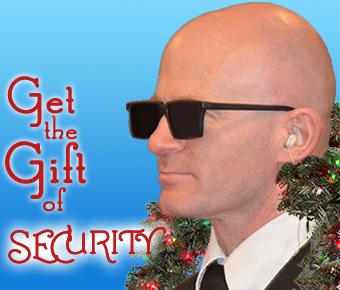 With all the fun and excitement of the holiday season, it's also a time of year when the number of break ins tends to rise. This year, in the Peace Country, it's no exception as there's been an alarming amount of crime in the last little while. Businesses have been particularly vulnerable and those without security systems or systems that are robust enough to provide quality security footage are left with little recourse.
At IT Horizons, we install surveillance cameras, in addition to the range of IT security services we provide for small and mid-sized businesses and even households. Choosing quality cameras that are installed by a trained and experienced IT consultant can make the difference between catching the people who steal from you and leaving your business vulnerable to another break in.
The Difference an IT Consultant Can Make
When you entrust us with installing your surveillance cameras, you maximize the security of your retail store, warehouse, office building or any other business space. We install high quality cameras from Ubiquiti Networks that offer a variety of cool features, like the ability to capture high definition footage indoors, outdoors, during the day and night. Crystal clear footage is a must, because there's little point in having security cameras if the images they capture are too pixilated to make out.
Equally as important as quality cameras, however, is how and where the cameras are installed. An IT consultant from our company will visit your location to evaluate security vulnerabilities, ensuring that you're equipped with the best surveillance system for your space and needs, and that the cameras are positioned where they need to be to offer the best protection possible.
If you're looking to ramp up security for your business, protecting what you've worked hard to build from theft, vandalism and other acts of crime, get in touch with us to learn more about surveillance camera installations.