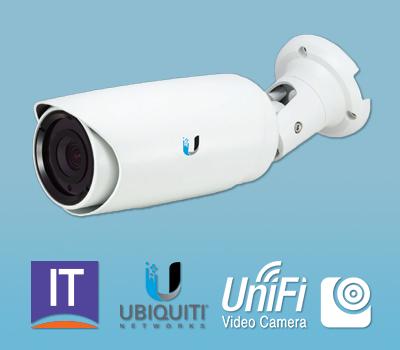 In my last post, I talked about the rise in crime that's occurred in the last little while in Grande Prairie and the surrounding areas. Whether it's the holiday season that's prompted the wave of break ins at local businesses, or an unfortunate new trend, companies that don't have quality surveillance systems in place are vulnerable.
As I mentioned, we at IT Horizons install surveillance cameras from Ubiquiti Networks, in addition to the many other information technology services we provide. Today, I'd like to give you a sneak peek at some of the awesome features that the UniFi Video Camera Pro has to offer.
UniFi Video Camera Pro Highlights:
Crystal Clear Footage:

The downside of lower quality surveillance cameras is that the footage they provide may not be clear enough to make out faces or other details that are crucial to catching the culprits, should there be a break in. The UniFi cameras record in full HD, 1080p video with 30 frames per second, which means you will always have a clear view of what's happening, or has happened, on your business premises.

Effective Security, Day or Night:

With an infrared camera, you can capture footage 24/7. This will give you peace of mind that your property is adequately monitored at night, on weekends, or any other time that you're not there.

Motorized Optical Zoom:

With many other surveillance systems, digital zoom can produce pretty poor quality footage. The UniFi cameras have 3X motorized optical zoom which allows you to get in, up close, to see small but important details that could shed light on whose been on or in your property.
We at IT Horizons have the training and experience to install this awesome surveillance technology properly, so that you receive the best possible coverage and protection for your business. If you're interested in learning more about the UniFi Video Camera Pro system and how it can be used to protect your business, get in touch with us. Surveillance installations are just one of the many information technology services we provide at IT Horizons.