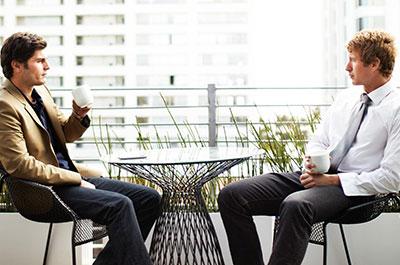 We think the term 'thoughtfully applied technology' is a pretty accurate way to describe our approach to every new IT project. While some IT companies offer pre-packaged IT solutions, we take the time to learn about the companies we're working with and their technological needs. Strategic IT planning is a fundamental pre-requisite for implementing technological systems that can and will have a positive influence on the way you do business.

Strategic IT Planning with IT Horizons

When you work with us, the discovery process is how and when we learn the ins and outs of your company. Taking the time to talk about and discuss the way you do business today and what your goals are for the future is the only way to design an IT strategy that will enhance work flow and minimize issues, all the while being the best possible solution for your company, both now and in the future.

While some IT companies may simply ask you to fill out a discovery form, we like to put in as much time as is needed to learn all there is to know about your business up front, before we implement any systems. Call us crazy, but we like to get it right the first time!

Now is the Time For Oilfield Companies to Start Planning for the Busy Season

Most industries have times of the year when business is busier than others, and for oilfield companies, that busy time of the year is quickly approaching. If you require new IT solutions or an overhaul or repairs for your existing systems, now is the time to start planning.

Working with our team of highly knowledgeable and experienced personnel, we'll help you design the solutions that will facilitate more efficient and effective ways of doing business. What's more is that we're trained to provide onsite IT support to remote worksites, which means we can train you, in person, to use and get the most out of your technology, perform installations, troubleshoot and address any issues quickly.

Whether you're an oilfield company that's looking to get a head start on the IT planning that will streamline this season's operations, or your business operates in any other industry, contact IT Horizons and let's get started discovering how thoughtfully applied technology is going to improve your business, today!