Voip Hosted Phone Systems
We provide the affordable phone system solution you need so you can focus on your business.
Availability and connect-ability with your customers are essential parts of your business' success. If you have decent internet service at your business site, we can set you up with the best, customized VoIP solution for your business.
This means we've got every phone system need covered:
A new phone system installed
Your existing phone system replaced
Your existing phone system upgraded
Easy call conferencing/call forwarding
On demand call recording
A web portal to manage your entire phone system
Multiple devices that can connect to the same number
An End-to-End Solution Where We Take Care of Everything!
Stop working with traditional phone companies that don't care about your business. With the reliable cloud-based VoIP (Voice Over Internet Protocol), your business can get the custom solutions you need that will meet—and exceed—any requirements. All without waiting on hold for hours with a phone company!
Are you feeling overwhelmed about hardware options? We can take care of everything you need. We carry a wide variety of IP phone hardware from manufacturers including HTEK, Yealink, Polycom, and more. And our technicians follow all health and safety protocols while handling everything you need for installation.
Advanced customer-focused features
Management Portal
User Portal
Web Phone
Expanded Android/iOS Softphones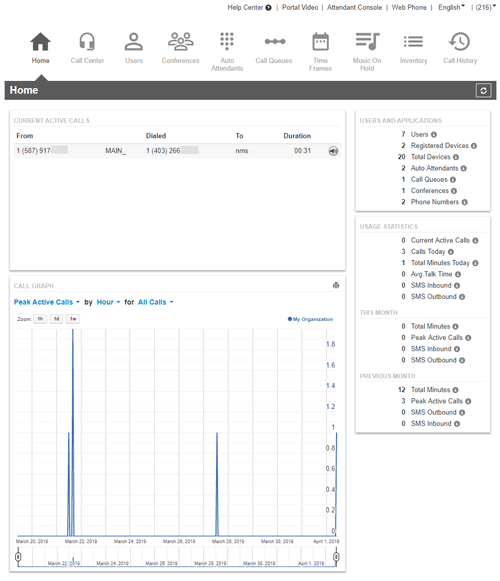 Management Portal
Full Call History
See Active Calls in progress
Brief Statistics
Add/Manage and Delete Users
Add/Manage Auto Attendants
Manage Schedules
Manage Music/Messages on Hold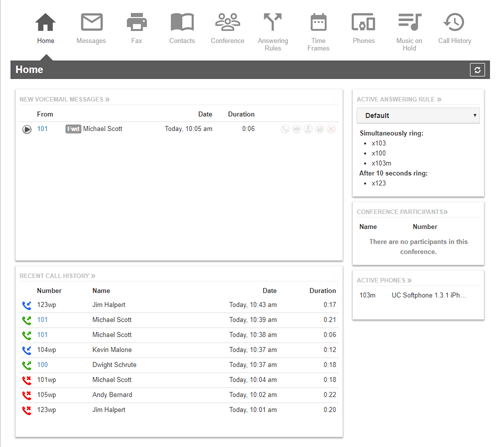 User Portal
Manage Messages
Quick view of current Profile and Phones
Full Call History
Manage Contacts
Answering Rules
Find-Me / Follow-Me
Forwarding
Personal Music on Hold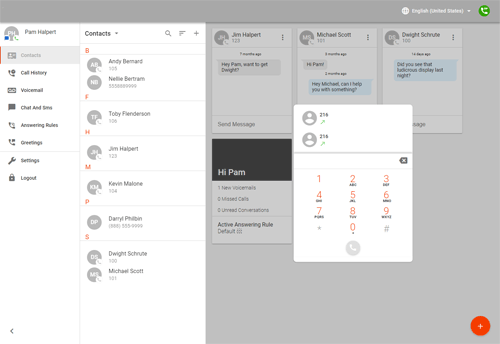 Web Phone
Visual Voicemail
Dial Pad with Easy Access to Recent Calls
Multi-Chat Board for Quick Communication
Manage Answering Rules and Greetings
Presence and Chat Indicators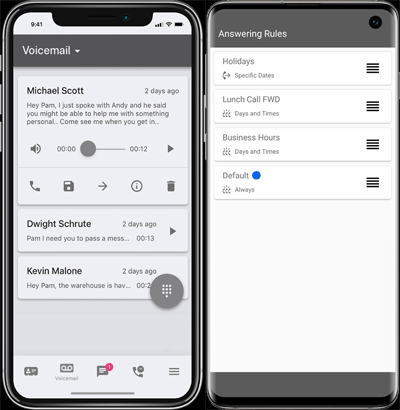 Expanded Android/iOS Softphones
Visual Voicemail
Change Answering Rules Remotely
Full Call History
Presence Indicators for co-workers
Free WiFi Calling anywhere in the world
Contact us today Link and let's get you the phone system that helps your business grow.